Innovation and performance
For the Group, innovating means creating tomorrow's industrial services.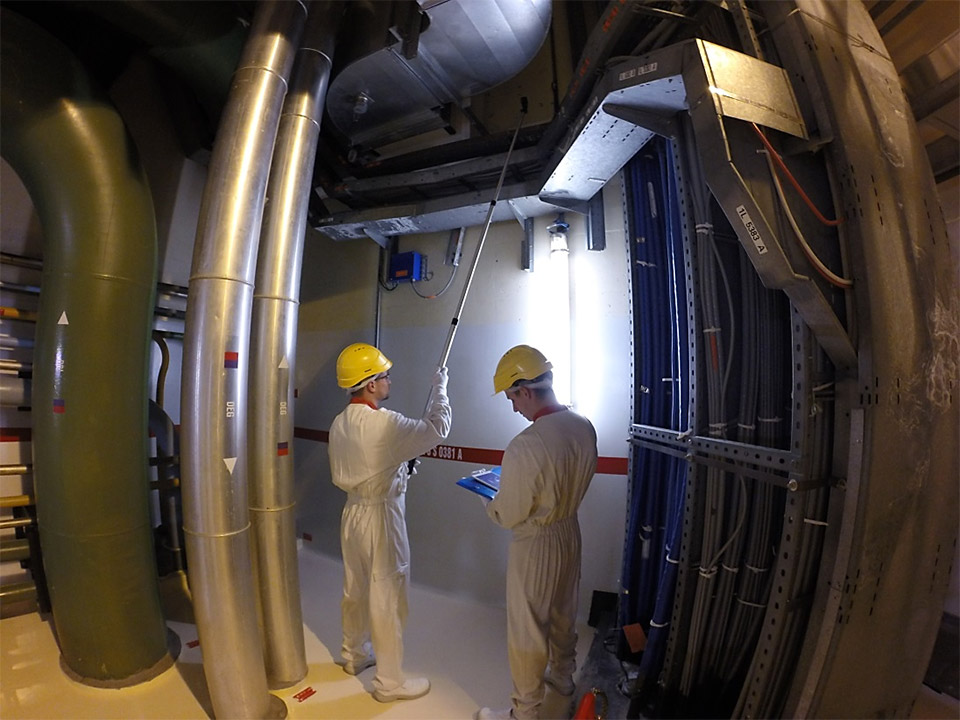 Creating today the industrial services of tomorrow
Digitalisation is underway and provides an opportunity to modernise our trades, processes and work methods. But our desire is to go even further.
We would like to create new services to meet our client's future requirements. Their strategies and activities are also in full transformation. It is our mission to accompany them and help them become even more efficient.
We are developing technological innovations which also concern our skills, organisation, our presence in the field, our work methods… This is all to improve performance in safety and quality, to be more agile, efficient and offer our clients the best performance.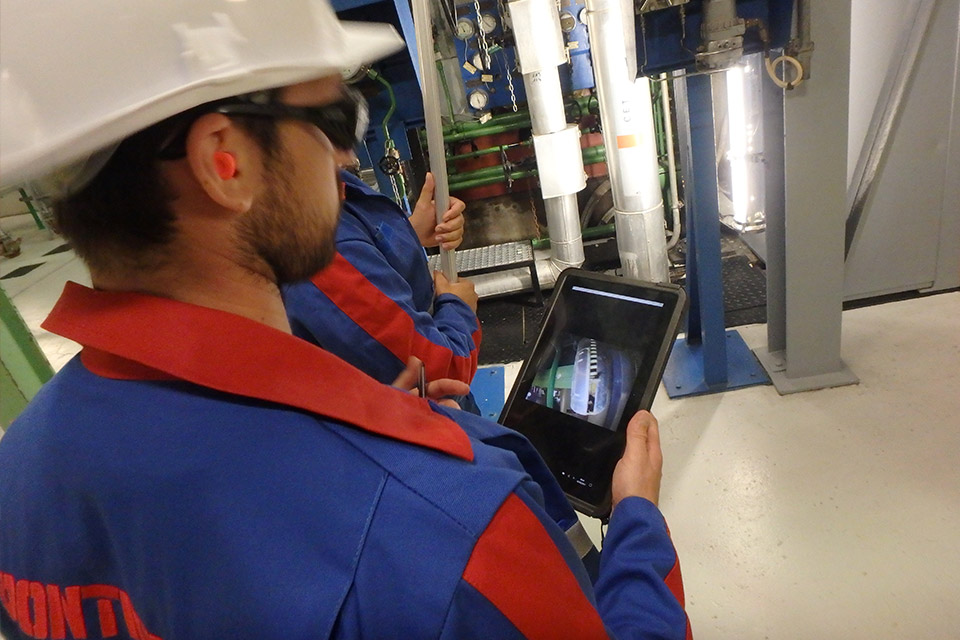 Improving efficiency with digital tools
Our work methods are constantly progressing, particularly with the increasing use of digital tools (tablets, IoT sensors…) and with a convergence towards digital continuity. These developments contribute to a better management, the sharing of an increasing amount of information and are essential if we want to improve our efficiency.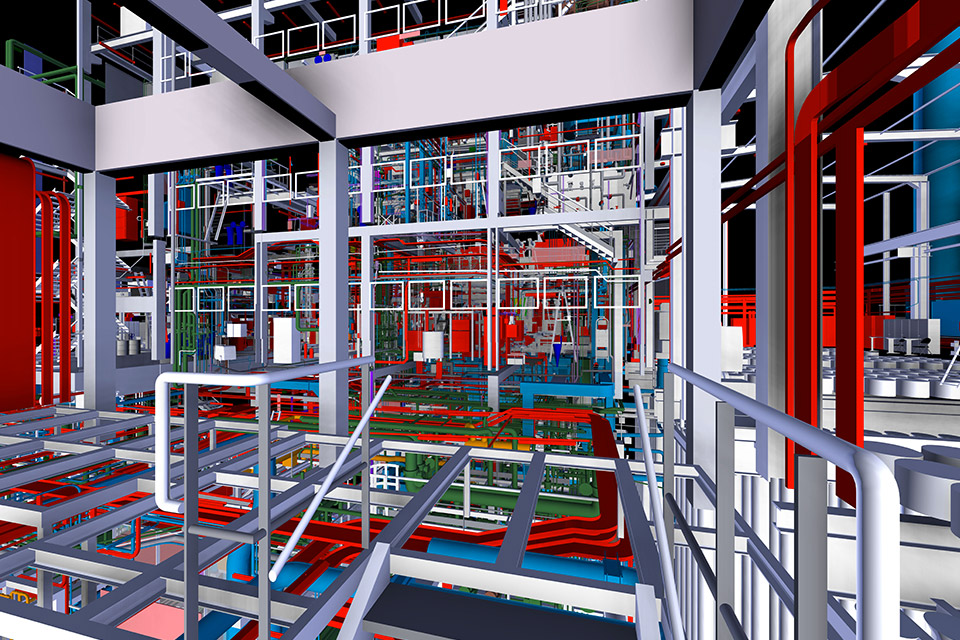 BIM, collaborative engineering
With this new approach to project management based on 3D modelling, it is now possible to integrate construction methods and scheduling ("4D"), budgets ("5D"), facility life cycle simulations ("6D") and maintenance works ("7D"). Convinced of BIM's potential, the Group will progressively apply these new methods on projects.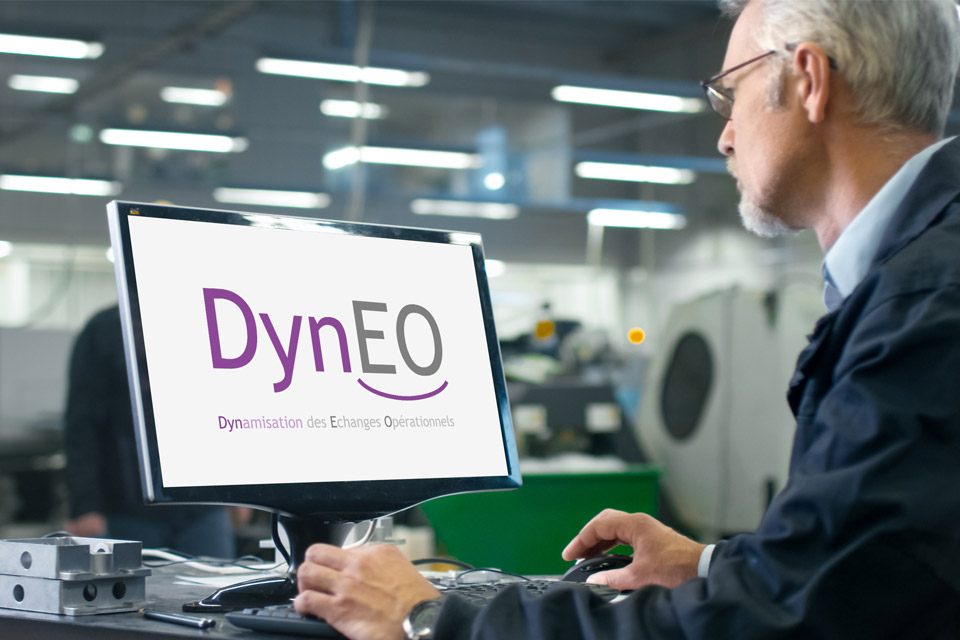 DYNEO or Ponticelli's digital workplace
The DYNEO universe offers the Group's employees the most innovative collaborative work tools. Operational interactions are boosted through access to online workspaces, co-publishing of documents, organisation of conferences… A collaborative network facilitates and encourages experience sharing and good practices within the Group via topical communities.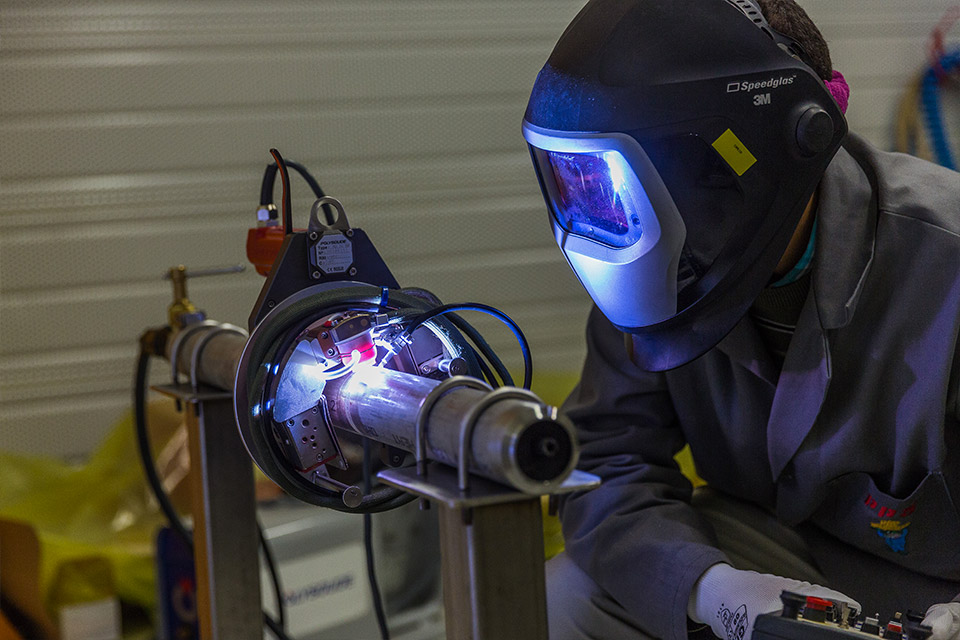 Orbital welding
Orbital TIG welding ensures first and foremost the safety of welders by reducing exposure to welding fumes and improving working postures. TIG orbital also enables repetitiveness required for higher quality provided that the welding sequence is sufficiently controlled. Our R&D works therefore aim to make the repetitiveness of processes more reliable.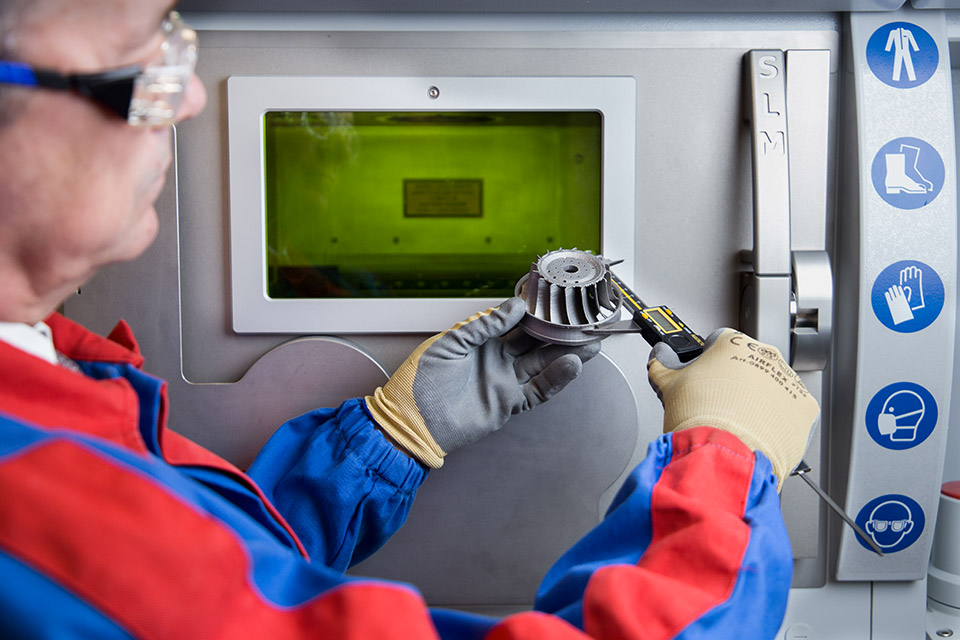 Innovation in cooperation
The Group is involved in innovative projects through its participation in clusters and some promising projects.
Additive manufacturing by 3D printers via our 3D via our participation in the Henri Fabre Team, dedicated to mechanics, processes and materials of the future
Quality and safety of maintenance operations on nuclear power plants, as part of the E-Clide Cluster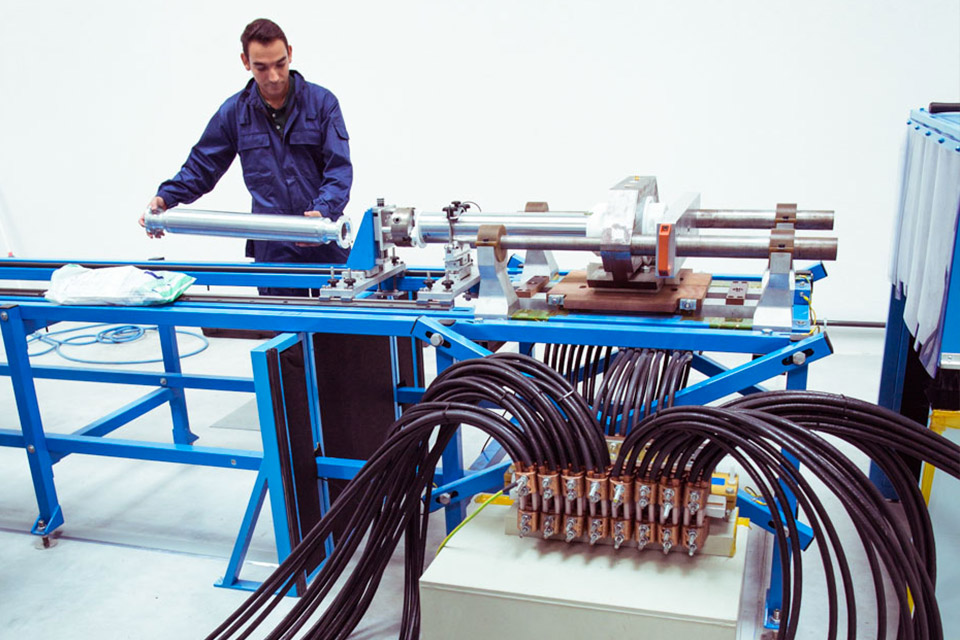 Research & Development focusing on efficiency
As part of Research & Development actions, tools and methods are being developed to improve not only quality and project performance but also intervention conditions for our teams.
Integrating innovations or developments in processes also contributes to improving our efficiency.
Onsite chamfering operations are a good example of this by limiting the use of dangerous tools, as are dimensional repetitiveness and the accuracy obtained.
CAP 100, our strategic plan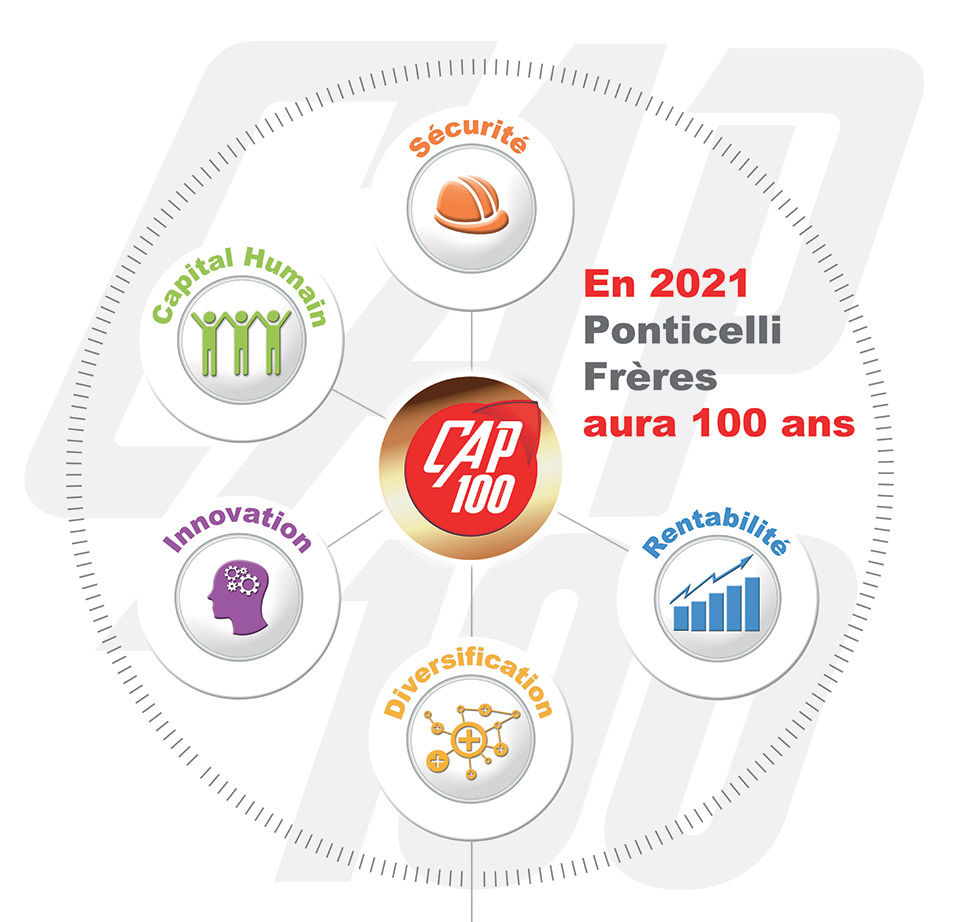 CAP 100 is an important strategic plan that is preparing the Group to move forward into a new century of existence.
Based on 5 key issues, it aims to transform the Group, provide the resources needed to face up to new challenges, and conquer new markets while remaining faithful to its identity and values.
Safety: Guarantee everyone's safety on all our intervention sites
Profitability: Support our company's sustainability
Diversification: Use our know-how on new markets and territories
Innovation: Be source of proposal and seize opportunities
Human Capital: Progress to become more effective leaders and more agile
CAP 100: Men, women, projects and innovations
PONTICELLI Frères' universe is in perpetual movement, full of projects driven by our teams. CAP 100 will support our Group's development dynamic. Our future projects will emerge from collaborations and discussions, from our ability to be attentive to our clients, shareholders and all our employees.